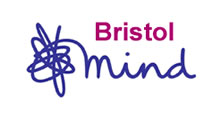 Overview of service
Bristol Mind is a mental health resource for people in Bristol and surrounding areas which
• Promotes wellbeing and recovery
• Provides a wide range of advocacy services
• Delivers cutting edge training courses
• Offers a confidential helpline most evenings including the weekend
• Encourages recovery through volunteering

Bristol MindLine is a confidential freephone helpline giving a safe place to talk if you, or someone you know, is in distress. We can also give information about mental health and local services. You can talk things through with one of our trained volunteers, or we can just listen. You don't have to tell us your name.

There is an Advocacy Drop at Bristol Mind in on Tuesdays 11am to 2 pm, no appointment is necessary. All other community advocacy is done by appointments contact Claire Barnard on Tel: 0117 980 0376.

Eligibility criteria
Anybody suffering from, or concerned about someone suffering from, mental health issues in the Bristol and South Glos area
Area(s) covered
Bristol
South Gloucestershire
Contact information
Opening hours
-This service is open from 09:30 to 3:30, Monday to Friday (excluding bank holidays)
-Our emotional support helpline MindLine is running an extended service during the Coronavirus (COVID-19) crisis and is now open 7 nights a week, 7pm-11pm.
-Our trans+ and non-binary helpline MindLine Trans+ is running as normal, 8pm to Midnight Mondays and Fridays.
This organisation can help you with
Emotional Support
Mental/Physical health