Barnardos - Bristol BASE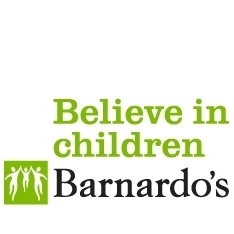 Overview of service
At BASE we try to make sure that young people feel they are getting support that makes a difference to their lives. What young people do when they meet their worker varies from one young person to the next. Some young people will want to sit and talk about problems they face; others will do activities with their worker; others may just want practical help initially before they feel ready to address the difficult experiences they have faced.

The plan of work is decided between the young person and their BASE worker and is individually tailored to their needs. We know that some weeks will be harder than others for young people and we work hard to stay in touch, particularly during the times when a young person's life is very chaotic.

All of the workers at BASE are qualified in Social Work, Youth Work or Mental Health Nursing. We receive clinical group consultation as well as reflective and case supervision. We are trained and able to work with young people who are experiencing high levels of trauma and distress, and whose behaviours reflect this.

A young person's support at BASE is likely to include the elements in the table below but this will take different lengths of time for different young people. Young people tend to work with their BASE workers for, on average, two years but it varies between 3 months and 6 and a half years depending on their level of need. All young people are supported with travel to and from their sessions.

Barnardo's BASE does not hold a waiting list because children who are being sexually exploited require a quick and effective response. If we do not have capacity to accept a referral we will signpost you to other services or provide consultation.

For more details for any young people please contact the team who can advise you on making a referral.

We work with young people under the age of 18 who are being, or are at high risk of being sexually exploited. We work with girls and boys.

Eligibility criteria
Children under the age of 18 years
Area(s) covered
Contact information
Opening hours
This organisation can help you with
Children and Young People
Counselling
Domestic Abuse
Emotional Support
Mental/Physical health
Personal Safety advice
Sexual Abuse