Action on Elder Abuse (AEA)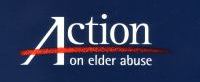 Overview of service
Action on Elder Abuse (AEA) England works to protect older people from abuse and neglect. We support those experiencing, or at risk of, abuse, as well as raising awareness and advocating effective prevention

We're part of the organisation, Action on Elder Abuse, which works across England, Scotland, Wales and Northern Ireland, and we were the first charity to address elder abuse and the only charity in the UK working on the issue exclusively today.

We were established back in 1993 to provide a tailored service to older people, their families/carers and practitioners. Our work is very much about taking an inclusive and partnership approach as much as possible and we have extensive experience of how abuse manifests and affects so many older people. We work to challenge that.

One key way in which we address elder abuse is through our unique confidential freephone helpline, which provides information, advice and support to victims and others who are concerned about or have witnessed abuse, neglect or financial exploitation.
Eligibility criteria
Any elderly person who is suffering with any kind of abuse, or people caring for individuals they suspect may be subject to abuse.
Area(s) covered
Bristol
South Gloucestershire
BANES
North Somerset
Somerset
Contact information
Opening hours
Monday to Friday
9am - 5pm
This organisation can help you with
Counselling
Domestic Abuse
Emotional Support
Finances and benefits
Legal processes
Personal Safety advice
Reporting a crime