Galop National LGBT Domestic Abuse Helpline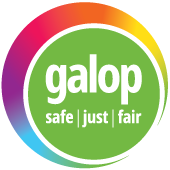 Overview of service
Provides confidential support to all members of the LGBT communities who have been victims of hate crime, sexual violence, or domestic abuse. Galop also supports lesbian, gay, bi, trans and queer people who have had problems with the police or have questions about the criminal justice system.
Eligibility criteria
Area(s) covered
Bristol
South Gloucestershire
BANES
North Somerset
Somerset
Contact information
Telephone: 0800 999 5428 - National LGBT+ Domestic Abuse Line 020 7704 2040 - London LGBT+ Advice Line
Website: www.galop.org.uk
Opening hours
Opening Times:
10am – 8pm Monday
10am – 5pm Tuesday
10am – 5pm Wednesday
10am – 8pm Thursday
1pm – 5pm Friday
1pm – 5pm Tuesday is trans specific service.
This organisation can help you with
Counselling
Domestic Abuse
Emotional Support
Sexual Abuse