Jeena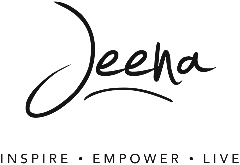 Overview of service
Jeena help those who have been suffering from different forms of violence and abuse that have been understood as normalised practice. Jeena's work focuses on a range of issues from domestic violence, sexual abuse, human trafficking and forced marriage.

Jeena are on a mission to challenge misinterpreted teachings of culture, traditions & religious ideologies. Collectively, they work to uncover hidden taboos, whilst raising questions against activities which are perhaps considered normalised practices. Their core aim is and will always be to support and prevent the exploitation of the vulnerable.

As one of the most prominent national non-profit organisations in the UK, they aim to empower women, young people and communities - predominantly those belonging to Black, Asian Minority Ethnic and Refugee (BAMER) societies. They work one-to-one with victims, provide referral to support services, provide training to community bodies and offer mentoring programs.
Eligibility criteria
Area(s) covered
Bristol
South Gloucestershire
BANES
North Somerset
Somerset
Contact information
This organisation can help you with
Domestic Abuse
Emotional Support
Modern Slavery / Human Trafficking
Sexual Abuse