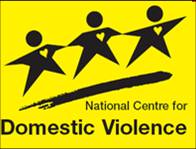 Overview of service
The National Centre for Domestic Violence (NCDV) provides a free, fast emergency injunction service to survivors of domestic violence regardless of their financial circumstances, race, gender or sexual orientation.

Their service allows anyone to apply for an injunction within 24 hours of first contact (in most circumstances). We work in close partnership with the police, local firms of solicitors and other support agencies (Refuge, Women's Aid etc) to help survivors obtain speedy protection.

Services include:
- Free Legal Injunction service to everybody
- Injunctions usually within 24 hours
- Large framework of Legal Aid family solicitors throughout the country
- Emergency Prohibitive Steps Orders
- Emergency Non-Molestation and Occupation Orders
- In-house process serving and tracking
- Direct links with Local Authorities, health centres, refuges, Women's Aid Centres and other services

Individuals can also complete a 3rd part injunction referral by clicking on the 'Referal Direct' logo on the home page.
Eligibility criteria
Available to anyone experiencing domestic abuse or who has concern for someone experience domestic abuse.
Area(s) covered
Bristol
South Gloucestershire
BANES
North Somerset
Somerset
Contact information
Telephone: 0844 8044 999 (Option 1: Information about getting an injunction) Text: NCDV to 60777 and we will call back
Email: office@ncdv.org.uk
Website: www.ncdv.org.uk
This organisation can help you with
Domestic Abuse
Emotional Support
Legal processes