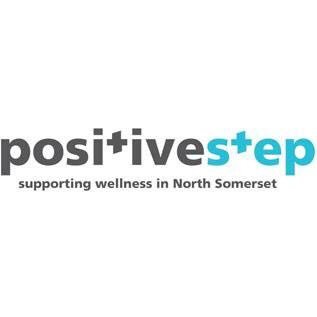 Overview of service
We all feel low, worried or anxious at times, but sometimes this becomes worse and these problems stop us from living our life in the way we want to. You may feel like nothing can be done to help you feel better and taking the first steps can be hard.

PositiveStep is here to help you develop skills for good mental health by:
- Understanding why you feel as you do
- Looking at how your feeling affect your thoughts and behaviour
- Finding out what you would like to change
- Discussing ways of coping now and in the future

PositiveStep is made up of a range of professionals with a wide variety of skills and training.

We offer support for people with common mental health problems through self help materials, psycho educational courses and one to one. We work in partnership with GPs and colleagues in primary care.

Eligibility criteria
Those living in the North Somerset area
Area(s) covered
Contact information
Opening hours
Monday to Friday 9.00am – 5.00pm
This organisation can help you with
Counselling
Emotional Support
Mental/Physical health