Unseen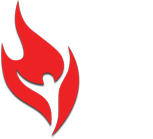 Overview of service
Unseen was established in 2008 in response to the realisation of how wide spread the problem of trafficking was in the UK and worldwide.

Unseen's purpose is to work towards a world without slavery. We combine a micro and macro approach so that we both support exploited people & tackle the systemic issues of slavery. The expertise and insight gained in each area help us perform effectively across all of our work.

We focus on three main areas as we work towards a world without slavery;
- Supporting survivors and potential victims of slavery; by providing access to a range of specialist services, enabling them to safely recover and develop resilient independent lives
- Equipping stakeholders; by providing training, advice and resources to facilitate the identification and support of potential victims of slavery.
- Influencing systemic changes; by using our experience and research to impact and inspire transformation across legislation, policy and society.

Our Projects:
WOMEN'S ANTI-TRAFFICKING EMERGENCY REFUGE (WATER)

Unseen runs a safe house in the South West for women of 18 years and over who are classified as survivors of modern slavery and human trafficking. We take referrals from all over the country.
This support provision project acts as the first stage on each survivor's long and difficult journey towards rebuilding their lives. We help survivors recover their self-esteem, build their confidence and gain the key skills vital for their future independence.
The project allows survivors to access a range of services, including:
• Medical care and treatment
• Counselling
• Legal advice and assistance
• Holistic therapy sessions
• Education
• Financial assistance
• Immigration advice
• Assistance to return home or to reside in the UK

Referrals for WATER are made via the Salvation Army Modern Slavery Team who can be contacted on 0300 303 8151.

RESETTLEMENT, INTEGRATION AND OUTREACH PROJECT (RIO)

RIO offers a range of services for survivors, whether they are transitioning from our 24-hour safe accommodation and need support to resettle and integrate into local communities, or whether they need outreach support rather than emergency accommodation whilst awaiting a decision from the authorities surrounding their trafficking experience. The service offers on-going support, practical and emotional assistance to victims of slavery and trafficking.
We work alongside survivors to identify their needs and assist them to access:
• Immigration and asylum assistance
• Legal assistance
• Emotional and mental health services
• Physical health services
• Understanding benefits
• Housing and practical support
• Building safe relationships
• Budgeting and money management
• Education services - learning English
• Training and volunteering services
• Building community
• Faith and spirituality
• Leisure activities and hobbies

Please note: If you believe someone is in imminent danger please call the Police (999).
If someone is a victim of trafficking and requires immediate support please call The Salvation Army on 0300 303 8151.


Eligibility criteria
Victims of modern slavery and human trafficking
Area(s) covered
Bristol
South Gloucestershire
BANES
North Somerset
Somerset
Contact information
Opening hours
If you need help, or you think someone may be a victim of slavery or exploitation, call the confidential UK modern slavery helpline 24 hours a day, 365 days a year.
This organisation can help you with
Counselling
Finances and benefits
Legal processes
Modern Slavery / Human Trafficking
Reporting a crime
Shelter and Accommodation