Somerset Integrated Domestic Abuse Service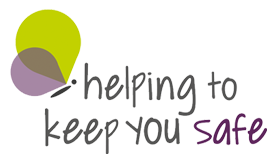 Overview of service
The YOU Trust is a charity working in Somerset. For over 30 years The YOU Trust has been providing flexible care, support and advice services centred on the people we support.

How does their work change lives?
•People with a learning disability live independent lives under their control.
•Women, men and children surviving domestic abuse and hidden violence take back control of their lives that are safe and free from fear.
•Young vulnerable people develop to become independent active citizens.
•People with mental ill health live develop new meaning and purpose in their life as they grow beyond the impact of their illness.
•People live free of debt, maximising their incomes, with the certainty of a roof over their heads.
•People feel good about their lives, free from stress and worry.
•People feel less lonely, more connected and have purpose and value to their lives.

Eligibility criteria
Victims of Domestic Abuse
Area(s) covered
Contact information
Opening hours
8am to 8pm Monday to Friday and 9am to 1pm Saturday/Sunday
This organisation can help you with
Children and Young People
Counselling
Domestic Abuse
Emotional Support
Mental/Physical health
Personal Safety advice