Rape and Sexual Assault
What is it?
Being pressured or forced to have sex or engage in sexual activity when you don't want to is a crime.
Rape
Rape occurs when a male forces his penis into the mouth, anus or vagina of another person when that person doesn't want him to do so. The most important thing to remember is that you should never be forced to have sex when you don't want to.
Sexual assault
Sexual assault is a crime that can be committed by both men and women against men or women.
A crime has been committed if any of the following occurs when you don't want it to:
Having objects or body parts (excluding the penis) inserted into your vagina or anus.
Being touched in a sexual way that makes you feel uncomfortable or frightened.
Being sent sexual images via email, social media or phone ('sexting').
Being forced to watch other people have sex.
Being forced to make or watch pornography.
Where can I get help or further information?
If the rape or sexual assault has occurred recently, you should call 999 to help us deal with it as urgently and effectively as possible.
If you have been the victim of sexual violence, or if you know of a family member or friend who has, the police would prefer to speak to you on the phone (on 101) or in person. However, if contacting them online is the safest way for you to get in touch, complete the secure online reporting form.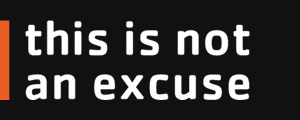 Avon and Somerset's 'This is not an excuse campaign' was created to raise awareness of domestic abuse, rape and serious sexual assault and to signpost to organisations that provide help and support. This website gives you general information as well as guidance on help and support you may need to make the decision that is right for you.
Are there any other agencies that can help me?