Iranian and Kurdish Women's Rights Organisation (IKWRO)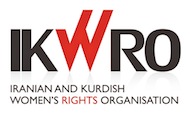 Overview of service
Support Middle Eastern and Afghan women and girls living in the UK who are facing Forced Marriage, Child Marriage, 'Honour Based' Violence, Female Genital Mutilation (FGM) and Domestic Violence.

They provide advice in Farsi, Dari, Kurdish, Arabic, Turkish, Pashto and English.

They run free counselling services also in Farsi, Kurdish, Arabic and English.
Eligibility criteria
Middle Eastern and Afghan women and girls who are at risk of 'honour' based violence, forced marriage, child marriage, female genital mutilation and domestic violence
Area(s) covered
Bristol
South Gloucestershire
BANES
North Somerset
Somerset
Contact information
Telephone: 0207 920 6460 Emergency Help Line - 07846 275 246 (Arabic/Kurdish) and 07846 310 157 (Farsi/Dari/Turkish)
Website: ikwro.org.uk
Opening hours
Monday to Friday 9.30am - 5.30pm
This organisation can help you with
Counselling
Domestic Abuse
Legal processes
Mental/Physical health
Personal Safety advice
Reporting a crime
Sexual Abuse