Network for Surviving Stalking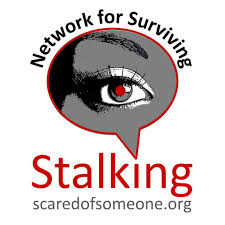 Overview of service
Frightened by someone's
obsessive, pestering behaviour?
Want them to leave you alone?
Stalking is against the law.

This website has been created to give general guidance on what stalking is and what to do if you are a victim. It also provides useful contacts and other useful websites that you can visit.
Eligibility criteria
Available for viewing by people being stalked or those supporting individuals who are suffering from stalking.
Area(s) covered
Bristol
South Gloucestershire
BANES
North Somerset
Somerset
Contact information
Opening hours
Website offering information on stalking
This organisation can help you with
Emotional Support
Legal processes
Personal Safety advice
Reporting a crime