Samaritans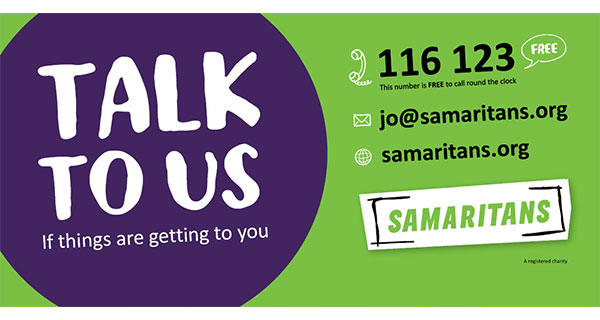 Overview of service
Talk to Samaritans at any time, in your own way, and off the record – about whatever's getting to you.
Samaritans will listen to you and help you talk through your concerns, worries and troubles.
Eligibility criteria
Anyone can contact the Samaritans
Area(s) covered
Bristol
South Gloucestershire
BANES
North Somerset
Somerset
Contact information
Opening hours
We're here 24 hours a day, 365 days a year.
This organisation can help you with
Children and Young People
Counselling
Domestic Abuse
Drugs and alcohol addiction
Emotional Support
Mental/Physical health
Sexual Abuse